About Us
Mr. Albert F.A. Carilli
ATTORNEY
Mr. Albert F.A. Carilli
Albert F.A. Carilli graduated from Lafayette College in 1981 and Catholic University Law School in Washington, D.C. in 1984. After graduating from law school, he clerked from 1984 to 1985 for the Honorable John J. Cariddi of the Bergen County Superior Court who was assigned to the Criminal Division. In 1985, Mr. Carilli was appointed as an Assistant Bergen County Prosecutor where he served through 1990. During his tenure as a Bergen County Assistant Prosecutor, he handled thousands of criminal cases in the trial, grand jury, traffic and juvenile sections. he has tried over 30 jury trials to verdict including numerous armed robberies, aggravated assaults, thefts, drug offenses, sex offenses and white collar offenses. After leaving the prosecutor's office, Mr. Carilli worked for large defense insurance firms specializing in in all aspects of personal injury defense ranging from automobile accidents, product liability, construction accidents, no fault claims, uninsured motorists claims and complex litigation. In 1993, Mr. Carilli opened his own office and has focused primarily on criminal defense matters, civil litigation, workers' compensation and personal injury. He served as the Hackensack Municipal Public Defender for approximately five years and served as the Passaic Municipal Prosecutor for two years handling all aspects of municipal court matters from DWI and traffic tickets to drug and disorderly person offenses. He has represented numerous criminal defendants in high profile cases. Mr. Carilli is designated by the New Jersey Supreme Court as a certified criminal trial attorney. He has been a member of Association of Criminal Defense Lawyers of New Jersey and Compensation Inns of Court. He is a member of the New Jersey and New York Bars as well as the Federal Courts of New Jersey and the Third Circuit. He is a member of the Bergen County Bar Association. He is also a member in good standing of the Washington, D.C. and Colorado Bars.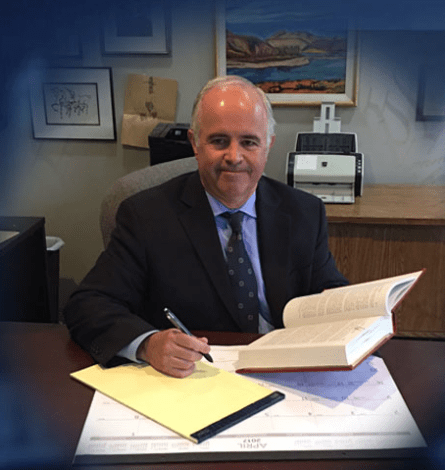 DEFEND YOUR DIGNITY WITH ALBERT F. A. CARILLI ESQ., LLC
ABOUT ALBERT F. A. CARILLI ESQ., LLC
WORK WITH A DETERMINED PERSONAL INJURY ATTORNEY, A MEMBER OF THE NEW YORK AND NEW JERSEY BARS
No matter what legal issue you're dealing with, your reputation and livelihood are at stake. Albert F. A. Carilli Esq., LLC will examine your case from every angle and provide you with trusted legal counsel. No matter what language you speak including Spanish and Korean, you can trust him to explain your case thoroughly so that you understand your options.
Visit Albert F. A. Carilli Esq., LLC today to speak with an experienced criminal defense attorney in Hackensack, NJ.
PUT YOUR CASE IN THE HANDS OF A MULTITALENTED LAWYER
Albert F. A. Carilli Esq., LLC has helped many clients resolve their cases with sound legal guidance. Mr. Carilli handles cases dealing with:
AUTO ACCIDENT LAW

CRIMINAL LAW

DUI AND DWI LAW

DRUG CRIME LAW

MUNICIPAL COURT

APPEALS

PERSONAL INJURY LAW

WRONGFUL DEATH

TRAFFIC LAW

WHITE COLLAR CRIMES

WORKERS' COMPENSATION CLAIMS
Don't let a rigid legal system determine your fate. Work with a skilled criminal defense and personal injury attorney in Hackensack, NJ. Call now for a free initial consultation.
TESTIMONIALS
What Client Saying
highly recommend Albert Carilli! Albert is extremely knowledgeable in all aspects of the Law. Albert gave my case his full attention and worked very diligently to win for me. I don't think there is any other attorney out there fighting harder than Albert. He is simply the best. If you are searching for an attorney, you can stop your search right here with Albert, you won't find better legal counsel anywhere else.
An extremely talented criminal defense attorney. An "straight shooter" respected by other attorneys and judges alike.
hew closely to contradictory readings of international law. One would assume the conflict won't go nuclear, because that's a patently absurd result for economically intertwined nations.